Philadelphia's Top Choice for Home Repairs and Remodeling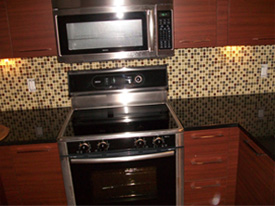 Ralls Home Improvement specializes in making old homes look new! We are proven problem solvers that you can count on to handle anything – from simple home repairs to total home remodeling projects.
With over 20 years of experience, we have built our excellent reputation one project at a time through our integrity, commitment and dedication to customer satisfaction. When you need home repairs or want to embark on an expertly done remodeling or restoration projects, you need the best – experienced, certified professionals!
Our renovation and remodeling services include:
Major home renovations
Remodeling – kitchens, bathrooms, and basements
Handyman services and home repairs
Doors and windows
Hardwood flooring
We pride ourselves on our quality craftsmanship and attention to your budget, style, and schedule. We provide unparalleled service for your remodeling needs, and we welcome the opportunity to work with you on the most important renovation project – yours.
What our customers are saying…
"Don Ralls is a conscientious professional. It was easy and fast to make an appointment for him to come and give me a cost estimate. They were then able to start the job a few days later. They were on time, worked cleanly and efficiently and completed the job in a timely manner. Completely trustworthy and professional. The rate was also very reasonable. They did everything I asked and went above and beyond to make me happy. Highly recommend."
—HomeAdvisor Review, Philadelphia, PA
"Mr. Donald from Rall Home improvement did excellent work. I do recommend him and his staff, to anyone that are looking for someone that they can trust. They do what they say. They are a neat and clean company and are Professional. We have used different companies in the past. This company we will call again. Once they were finish the job that we contracted them to do we gave them another job."
—HomeAdvisor Review, Philadelphia, PA
"Don did a great job, but he also listened to my needs and adjusted his work to solve my problem. I asked for a stucco repair, not only for cosmetic reasons, but because I had a leak. Don then made a point to fix the leak. He found a major source of the leak and did extra work to repair it. He billed for the exact amount of the estimate and finished quickly. He is a superb contractor."
—HomeAdvisor Review, Philadelphia, PA
"They were on time and did a great job for a reasonable price."
—HomeAdvisor Review, Philadelphia, PA
"Always on time very professional did job as agreed. I would highly recommend this company."
—HomeAdvisor Review, Sharon Hill, PA